Victoria will begin trial arrangements for the processing of kangaroo meat for pet food as processors show interest in making productive use of what is considered a wasted meat supply.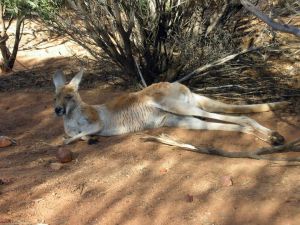 Minister for Agriculture and Food Security Peter Walsh said the trial would be limited to kangaroos culled under Authority to Control Wildlife (ATCW) permits, thereby giving landowners an alternative disposal option and reducing waste in the process.
"Currently kangaroos culled under authorised control efforts cannot be used or processed commercially. Landholders must bury the carcasses and, depending on the size of the control effort required, this can be laborious," Mr Walsh said.
"The controlled trial, which will begin from Monday 31 March, will allow selected and regulated processing of these carcasses for pet food."
According to the media release, the trial will be conducted in six local government areas in North East Victoria and six local government areas in Western Victoria, which are the two areas that have highest number of wildlife control applications. Within these areas the kangaroos intended for processing must be controlled by shooters with approved qualifications, who must be listed as the agent on the Authorised Control permit.
Meat industry regulator PrimeSafe will be working with licensed pet food processors to ensure that regulatory standards are strictly adhered to. Processors must be licenced under the Meat Industry Act 1993 and will also need a wildlife processor licence under the Wildlife Act 1975.
More information about the trial is available at www.depi.vic.gov.au