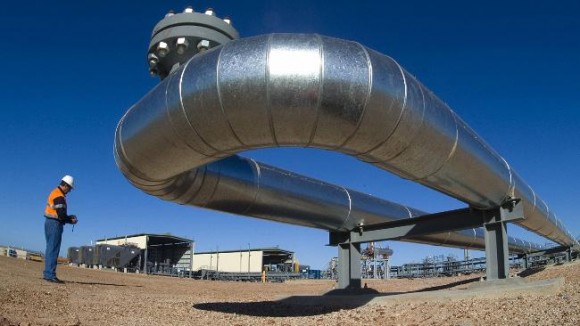 Greens' claims that there is no scientific proof coal-seam gas (CSG) is better for the environment than coal have been undermined by a new expert report.
Commissioned by the Australian Petroleum Production and Exploration Association (APPEA), the report finds carbon footprint of generating power from gas is up to 87 per cent smaller than that from coal. The report compares the carbon footprint generated by those two sources via evaluating the the greenhouse gas emissions associated with Chinese power generators using Australian liquefied natural gas (derived from CSG) with those using imported black coal. It compares the gas and coal technologies across their entire "life cycle" – from extraction, to processing, to transportation and then power generation.
The report concludes: "CSG is significantly less greenhouse gas-intensive for the most existing, commonly employed, end-user combustion technologies and for most of the life-cycle scenarios considered." While extraction of CSG carries higher emissions than extraction of coal, but this is more than compensated by the cleaner burning properties of gas. In fact, 4.3 tonnes of global carbon emissions are avoided for every tonne of carbon produced in CSG-LNG production and use when gas is used, instead of coal in a Chinese power station.
The findings come amid increasing controversy surrounding CSG. Farming groups believe the extraction of CSG from underground coal beds can release toxic chemicals into groundwater supplies and prime agricultural soil. Australian Greens senator, Christine Milne casts doubt on the relative greenhouse merits of gas and coal-fired power generation. She said in August that rather than transitioning through gas, Australia should "move straight to renewables".
APPEA boss Rick Wilkinson said yesterday the findings of the report proved the Greens, and other anti-fossil fuel activists "have in recent times developed a blind spot when it comes to the gas industry's greenhouse gas benefit".
"Gas is widely accepted as a cleaner energy source than coal on all counts," Mr Wilkinson said.
"The Greens' opposition to CSG is a political stance. The Greens are not about finding solutions to meeting the energy challenge – just about making noise."
Source: The Australian
Image courtesy of Courier Mail.