Duratray International Pty Ltd has begun exporting gigantic truck trays to New Caledonia through the support of the Napthine Government.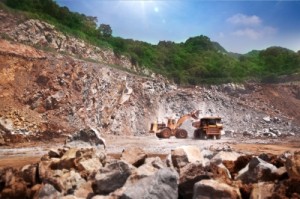 According to a media release, the Bayswater manufacturer was able to secure a $2 million contract to supply its Suspended Dump Body (SDB) truck trays to the $5 billion Glencore nickel mine in New Caledonia.
"Supporting companies that are focused on innovation and selling products to new markets is a key part of the Napthine Government's plan to secure and grow jobs in the manufacturing sector," said Minister for Manufacturing David Hodgett.
Duratray's ingenuity produced SDBs that have a range of payloads from 40 to 360 tonnes, solving Glencore's productivity issues. The mine in New Caledonia was having difficulty with truck trays failing to empty up to 25 per cent of payloads. Duratray solved the problem with a new design and the mining company has switched to Duratray to supply its dump truck bodies.
"This level of ingenuity, skill and expertise not only positions Duratray as an industry leader but also enhances Victoria's reputation as a centre of excellence for innovation and advanced manufacturing," Mr Hodgett said.
The SDBs have low maintenance costs and can be customised according to client specifications and different mine site conditions anywhere in the world. Duratray employs around 450 people all over the world and its  clients include BHPBilliton, Rio Tinto, Glencore-Xstrata, Yancoal as well as major contractors such as Downer EDI Mining.
"The company has also used the services of the Victorian Government Business Offices in San Francisco, Frankfurt and Kuala Lumpur to access new markets," Mr Hodgett said.
"Victoria is the hub of Australia's manufacturing industry but to meet the challenge of competitive international markets, manufacturers must look to new export markets to remain competitive."