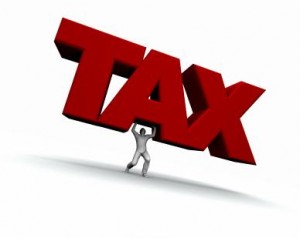 A delegation of small and mid sized Australian mining company executives called on Prime Minister to abandon a proposed mining profits tax, saying the biggest firms would pay nothing and leave smaller ones to shoulder the burden. The claim was immediately rejected by Treasurer Wayne Swan before the Australian Parliament.
Earlier this year, Gillard vowed to introduce a 30 per cent tax on profits from iron ore and coal mining after holding closed-door negotiations with the nation's three biggest mining companies: BHP Billiton, Rio Tinto and Xstrata. At the time, Gillard estimated the three companies would account fo 90 per cent of the estimated A$11 billion in revenue in the first three years.
However, Fortescue Metals Group founder Andrew Forrest, one of Australia's richest man, warned the tax threatened Australia's economic competitiveness and would stifle exploration.
"The government hasn't thought this through," Forrest told reporters.
Forrest, BC Iron managing director Mike Young and Atlas Iron chief Dave Flanagan lobbied independent parliament members on Thursday to push their case for the government to rethink supporting the tax.
The executives released projections from accounting firm DBO claiming the tax would see small and mid-tier miners pay an effective rate of 46 per cent, while BHP Billiton and Rio Tinto would pay no tax, due to the large deductions they would be afforded.
Swan rejected the claim that big mining companies would not pay the new tax, and said companies reaping big profits from the mining boom would be legally required to pay their fair share.
The government on Wednesday introduced legislation for the tax to apply to iron ore and coal miners making A$50 million or more in annual profits, scheduled to start July 1, 2012 – though it still needs support from three independent lawmakers to pass the bills.
Young criticised the A$50 million profit threshold for the tax as too low because it would apply to miners producing only about 800, 000 tonnes of iron ore, a relatively small tonnage.
"We are going to be well above this threshold," Young told reporters.
Source: Reuters
Image courtesy of Mining News and Journal