Glencore Xstrata will be closing down its Ravensworth underground operation in NSW September, blaming  "increasingly difficult" economic conditions for its decision.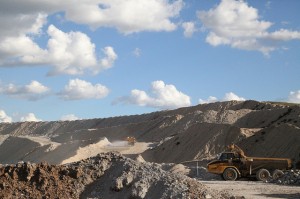 A spokesman for the company said "Continued operations [are] no longer financially viable due to a combination of lower prices, high production costs at the mine, a strong Australian dollar and geological constraints in future mining areas."
"This decision follows a number of changes introduced over the past year in an effort to improve the mine's viability."
As a result 130 jobs will be affected with the closure of the coal mine. 17 workers have already been laid off while 113 more at a risk of redundancy, according to a report from The Australian.
Stephen Galilee, NSW Minerals Council chief executive, said the job losses at Glencore came after recent announcements of redundancies at other Hunter Valley mine sites.
"The job losses announced yesterday will add to the 1500 direct mining job lost in Hunter over the last 18 months," Galilee said, quoted in a related report. "Job losses of this scale in other sectors would prompt urgent government attention and even an assistance package of measures, but it seems the Hunter's miners have become the forgotten workers of NSW."
Glencore is not the only mining company struggling with the sharp slide in fuel prices. BHP Billiton and Anglo American have also reviewed their operations leading to retrenchment of workers, shelved expansion plans and asset sales. BHP has blamed falling prices for the closure of its mines including its Norwich Park and Gregory operations in eastern Australia.