Valence Industry Limited, an industrial manufacturing company producing high grade flake graphite products for distribution and sale to global markets, has proceeded with Phase 1 of its program to bring its existing graphite manufacturing facilities off care and maintenance and start full production at maximum capacity of 14,000 tonnes per year over the coming months.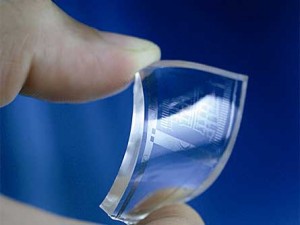 According to the ASX announcement by the company, the Phase 2 feasibility study to increase Valence Industries' graphite manufacturing capacity by up to 60,000 tonnes to a total capacity of 74,000 tonnes of graphite per year is progressing as planned.
In addition, the company is also progressing with its Phase 3 program for advanced manufacturing and value adding high purity program and the new initiatives for the manufacturing of graphene (Phase 4).
Valence Industries' High Purity Graphite Program (Phase 3) is aimed at securing new markets and value-adding for its graphite. The company has further developed its existing program for a VXL High Purity Graphite Facility with a targeted capacity of 30,000 tonnes of high purity graphite per year, in addition to the announced program for the development of a Phase 2 expansion of the existing manufacturing facilities to up to 74,000 tonnes of graphite per year.
The VXL High Purity Graphite Facility will apply new and innovative purifying process on the Company's Uley Graphite which has a purity level above 99.99%. This is expected to yield significant value for Valence Industries now and in the future. The price range for such high-purity graphite ranges from $5,500 to more than 10,000 per tonne.
"The ability to produce High-Purity Graphite permits Valence Industries to pursue further high-value markets including to directly manufacture expanded graphite, intercalated graphite and battery-grade graphite," said Christopher Darby, CEO and Managing Director of Valence Industries.
The company has also announced it has signed a Joint Research, Development & Commercialisation Agreement with the University of Adelaide for the development and commercialisation of all new Graphene Research and for the development of a new Graphene Research Centre based in Adelaide. Valence Industries is allocating $800,000 over 3.5 years to this research program, which is expected to permit the development of new and significant applications for graphene products and sales, ranging from heavy industrial uses through to new technology and medical uses.
"This is an exciting time for the University of Adelaide and for our team. This strong commitment by Valence Industries to the development of leading graphene research will attract the best minds to South Australia for the creation of new graphene technologies," said Professor Dusan Losic at the University of Adelaide.
Earlier this week the University of Adelaide signed a two-year $200,000 research agreement with Archer Exploration Limited to explore the best commercial uses of graphene, particularly in the areas of agriculture and the environment.
Valence Industries expects that it will be in a position to commence initial sales of graphene in the first half of 2014.