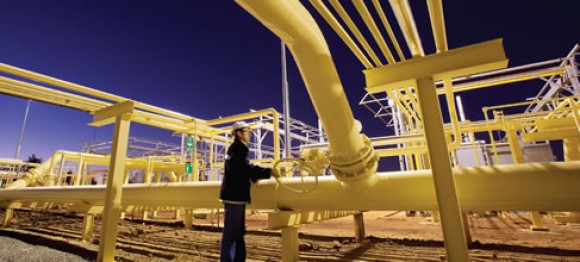 In the midst of the CSG debate between gas companies and the Greens, International Energy Agency jumped out and rejected Greens claims that the big coal-seam gas export plants planned for Gladstone could emit as much carbon as coal-fired power plants. Instead, they claim CSG is cleaner by a big margin.
The developed world's energy watchdog, which launched one of its most pessimistic annual energy reports last night in Paris, praised Julia Gillard's carbon tax but stressed it would have little effect on the increasingly unachievable target of limiting global warming to 2C.
IEA chief economist, Fatih Birol said: "From a global perspective, what Australia has done is a very good step in the right direction… but this is not enough to change the major trends."
An in-depth look at CSG by the IEA had given him no doubts about the green credentials of CSG when compared with coal.
"In any case, with a big margin, there is a difference (in favour of CSG)," Dr Birol told The Australian.
Greens senator Christine Milne says the jury is still out on whether CSG is cleaner than coal, despite the efforts of the oil and gas industry to clear up the matter with an independent study on the emissions of the two.
Dr Birol said the pace of Queensland's CSG development, which includes $50 billion of LNG projects already in construction at Gladstone surprised the IEA, which now forecasts Australia will be the world's biggest LNG exporter by 2021, overtaking Qatar.
Source: The Australian
Image courtesy of Santos.