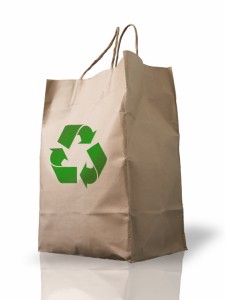 Lately, we have been seeing packaging companies take the eco-friendly step as part of their manufacturing process.  This is the trend predicted by the packaging industry experts for this year.  A big part of this conscious awareness for these companies is the global warming effects we are all experiencing and how their products play a role in this unfortunate phenomenon.
One of the major considerations right now for packaging manufacturers is the Life Cycle Analysis which is also known as cradle-to-grave analysis.  In this day of age, it is vital to consider all means of environmental friendly practices in every part of the manufacturing operations.  By doing so, a significant reduction and savings in terms of energy, water, and materials will incur.
Another main consideration is shrinking or minimal packaging.  As they say, less is more in packaging.  The aim is to reduce the packaging materials by using thinner and lighter materials.  This will encourage waste reduction.
Another critical consideration is the disposability and recyclability of products. Luckily, there are already numerous innovations in the market such as emergence of bioplastic and paperboard products and also a growing drive for glass bottles.  Truly, the packaging manufacturers are headed towards recyclable and biodegradable packaging products.
Image: nuttakit / FreeDigitalPhotos.net