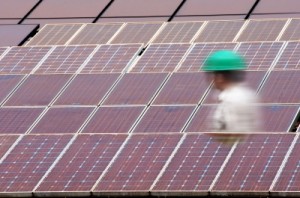 After the shutdown of a local solar manufacturing facility located in Homebush Bay, there have been talks about a further set back in the industry. The closure occurred as a result of a combination of factors.
Unfavourable policies, the increase in Chinese imports and the rise of the Australian dollar have contributed to the closure of the Silex Solar Company. This has undoubtedly led to a fall in demand for in house manufactured solar panels from the Sydney owned business. In particular, the Homebush Bay facility experienced a greater loss in profitability, which prompted needs for the closure. This was mainly due to a large unused supply of solar panels available as well as the decrease in Solar Credits rebate which discouraged households from the purchase of the product.
Furthermore, the decision to outsource the panels by a third party had resulted in the loss of up to 30 jobs at the company. Employees that were made redundant included those who speciailised in engineering and technical aspects.
The company located at Australia's iconic Sydney Olympic Park had only been in operation for less than two years. There were plans to undergo a major expansion with talks that the facility would be one of the largest in the Southern Hemisphere.
Fortunately, there are still solar panel manufacturers operating around the country. Another company, Tindo Solar is expected to open its plant in South Australia by the end of the month with a slow rise in demand.
Source: http://www.smh.com.au/business/local-solar-panel-maker-has-to-halt-production-20111115-1nhad.html