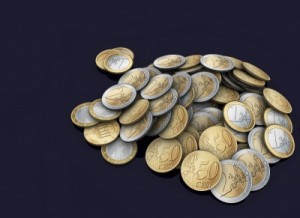 As treasure Wayne Swan prepares to hand down the government's mid-year economic and fiscal outlook today, BHP executive Marius Kloppers warned the world was "entering into the next phase of this whole contagion".
He was joined by Rio Tinto's chief executive Tom Albanese who said that while conditions had not suddenly worsened, the prolonged crisis was "reducing prospects for economic growth in Europe and that's having knock-on effects around the world".
The government's economic statement will reveal that the Treasurer is relying on a rebound in Australia's economic growth as well as tax rises and spending cuts to deliver its promised budget surplus next year, in the midst of a global downturn. But the Organisation for Economic Co-Ioeration and Development, OECD said this depended on Europe being able to weather through its crisis.
However, there remained severe risk: Australia would be exposed to a loss of business and consumer confidence, and a sharp fall in export revenue as commodity prices fell.
Mr Kloppers, the head of the world's biggest miner described funding between banks as "dead" and said last Friday night's downgrade of Belgium's debt rating and a poor Italian debt auction added to the worries.
"It does feel to me that the world is entering into the next phase of this whole contagion," Mr Kloppers told The Australian.
Source: The Australian
Image: Idea go / FreeDigitalPhotos.net