The Australian Petroleum Production and Exploration Association (APPEA) has published a response to the protectionist claims in the Australian gas industry, saying energy costs are not the enemy of manufacturers in Australia.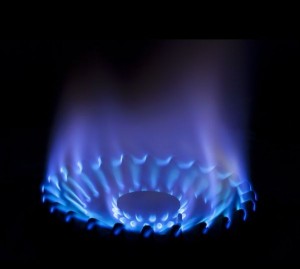 Recent claims made by Incitec Pivot that the export of liquid natural gas (LNG) to the foreign markets was accountable for massive job loss and an untenable pricing structure did not sit well with APPEA and provoked a quick response from the Association.
According to the piece written by David Byers, the accusations levelled at the Australian gas supply industry were unjustified and incorrect.
Mr Byers made a case for the Australian oil and gas industry, saying the Australian economy had benefited greatly from the extraordinary growth phase in development of its natural gas resources, which saw $200 billion being poured into the country, a large chunk of it from US oil and gas companies.
"Yet some manufacturers, like Incitec Pivot, continue to blame gas producers for their competitive woes in Australia. Now it seems they are intent on opening up a new front of debate– in the United States. It might seem like an Australian company pursuing business opportunities in the US would be pulling your leg if it argued that the US should not pursue business opportunities offshore. But that is exactly what they are doing when it comes to gas."
Mr Byers said the investments in the oil and gas industry amounted to as much as a third of all private sector investments, resulting in substantial growth of the sector from 2.1% GDP to 3.5% GDP by 2020 just from current projects under construction.
"Australia's gas supply industry is focused on both domestic and export markets. Manufacturers are among its most important customers. Producers therefore have a stake in the sector's success," Mr Byers said.
According to him, energy costs were not to be blamed for the manufacturing woes in Australia. He said structural adjustments within the global and Australian economies have had a concentrated impact on Australian manufacturing due to the sector's trade exposure, small scale, relatively high costs, and the recent strength of the Australian dollar.
Mr Byers said rising gas prices in Australia's eastern states were reflecting increased costs of supply as low cost deposits became increasingly depleted and production shifted to higher cost reserves but also in response to the export driven economic incentive for the massive development that had taken place.
According to him, the enormous expansion of the sector was down to the export of gas in the foreign markets,
"The size of the eastern Australian gas market is tripling in a little over two years – driven by export opportunities not domestic demand which is essentially flat. Development on this scale has provided the incentive for further investments in traditional (declining) domestic supply sources such as the Cooper Basin. While prices may be rising from historic lows, contrary to Incitec Pivot's claims, they are heading to middle of the pack by world standards," Mr Byers said.
"The Australian gas industry is already delivering great benefits to Australians and is capable of doing much more. It offers a product wanted by both domestic and international customers, particularly in Asia. In a country where available gas resources are far greater than local market needs, the international LNG market provides the opportunity to match Australia's need for secure energy demand with the world's need for secure energy supply. And it is proving to be a boost to the economy that is vital and enduring."