Give it away retailers.  Online shopping is here to stay.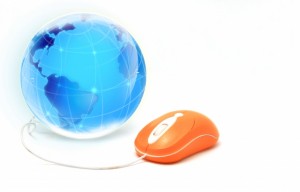 It has been a week since a coalition of retail groups have been rallying for an additional 10% GST on all online purchases.  Currently, all offshore internet purchases under $1000 are GST exempted.  So, the big retailers are crying it "foul" to the internet retailers stating they cannot compete with this kind of unfair advantage for their bricks-and-mortar counterparts which they also claim threatens Australian jobs.
But how can anyone resist the savings they get from buying the same great stuffs but with cheaper prices from the internet?  Even with the added the 10% GST to offshore purchases, it will still cost a lot cheaper than buying it in a local store, minus all the hassles one can encounter from buying it off the rack.
Just consider the time and money spent in gas going to and fro a local store plus the time-consuming traffic especially during peak seasons. If you are unlucky enough, you get a bad customer service waiting for you at the store.
All these can be avoided with just a click away to get that great purchase in a much cheaper price.  Even the Prime Minister cannot argue the great savings consumers enjoy in this new age of internet retailing.
Image: Sujin Jetkasettakorn / FreeDigitalPhotos.net