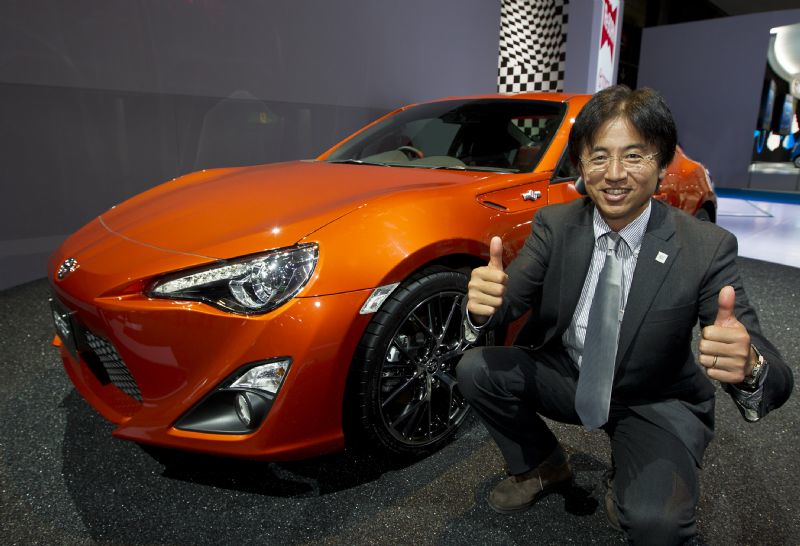 Toyota has used the unveiling of its new 86 sports coupe to declare its commitment to producing more 'fun-to-drive' cars. 
Global president Akio Toyoda said cars must have an emotional presence that inspires drivers.
"Personally, I love the smell of petrol and the sound of an engine, so I hope that this type of vehicle never disappears," Mr Toyoda said.
"I hope that motor vehicles will continue to provide dreams and inspiration to people for all eras.
"I believe that if it is not fun, it is not a car."
Mr Toyoda said that, no matter how advanced cars become, it was important to retain the anticipation of buying a new car and the excitement of gripping the steering wheel and driving.
"Today it is said that young people have little interest in cars as there are much more interesting things.
"As an automobile maker, I find this quite frustrating.
"It is for this reason that we are committed to making cars that will evoke this feeling of 'fun to drive, again' in as many people as possible.
"This is Toyota's declaration."
Reference: