The AMWU has welcomed the federal government's announcement today that it will support a pay increase for apprentices in Fair Work Australia.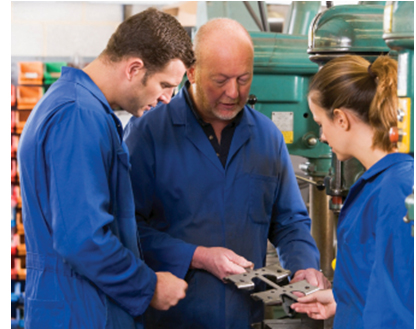 AMWU National Secretary, Dave Oliver, was on the apprenticeship expert panel which made this recommendation in its report to the government at the start of the year.
Dave Oliver said, "At the start of the year, we were confronted with the worst crisis in training that we have seen in decades. Only 48% of apprentices were completing their training and becoming trades people.
"The key reasons why apprentices were dropping out were the low wages, and inadequate training or difficulties with their employer, such as only doing menial tasks.
"A lot of apprentices didn't have a sense that sticking with the trade was worthwhile, or were dropping out to earn higher wages in unskilled labour.
"The government's announcement today recognises that we need better incentives for apprentices because the training benefits both the individual and to the industry which faces a skills shortage in some key trades.
The report also recommended that apprentices who had proven competency be allowed to finish their apprenticeship early, which the AMWU supports.
Nonetheless, the AMWU is concerned that any accelerated apprenticeship must not dilute the number of skills or competencies.
"The qualifications must not be diminished. We need to be careful not to take the cake out of the oven too early.
"We look forward to participating in the processes that the government is putting in place to ensure that the Australian Apprenticeship system emerges as a modern, dynamic, nationally consistent system capable of delivering confident, mobile, highly skilled tradespeople ready to take their place in the economy."
Published @ www.amwu.org.au on Dec 06, 2011.