3Doodler, the world's first 3D-printing pen that overwhelmed Kickstarter a little over a year ago, is about to lose some of its shine as Lix, a UK start-up company, has been building a more precise version of this concept with professional users (designers, artists, architects and the like) in mind.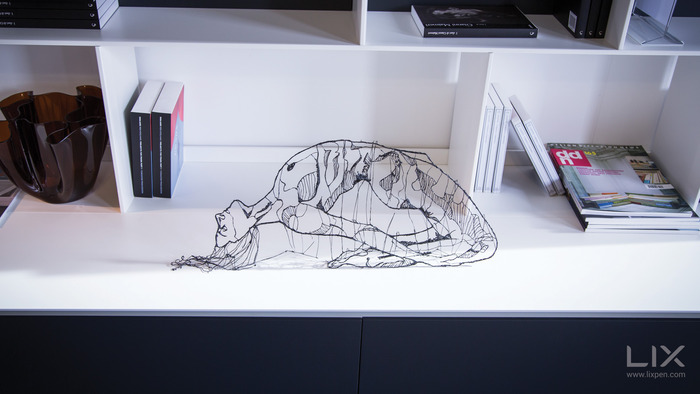 According to the article on Digital Trend, the new device took Kickstarter by storm even more so than its predecessor and was sitting at a hefty £170,000 (A$254,200) just 24 hours after the launch.
The 3Doodler pen used a special, quick-hardening filament, which allowed users to draw free-form three-dimensional objects by hand instead of drawing out designs on a computer and using a printer to bring them to life.
The new Lix Pen works almost exactly the way 3Doodler does and represents an evolution to the original concept brought forth by 3Doodler.
It's essentially a handheld extruder that is loaded with a special ABS or PLA filament, and has two buttons that allow users to control the rate at which the material comes out, providing them with the ability to draw at different speeds and create lines of varying thickness.
The two main differences between the two 3D pens is that the Lix Pen is much slimmer than the 3Doodler and is designed to work with a USB power cord, allowing users to plug the device into a laptop or some other portable power source and use it even when they are not near an outlet.
The Lix Pen is still in prototype phase but the team of developers at Lix is close to finalising the design and plans to release it for mass production in the next few months. The Lix team also expects to ship the first production models to its project backers as early as September.
Those interested in having the new Lix 3D pen can still get one for $135 if they back the project now.
For more info, visit Kickstarter.