WellDog Pty announced that it has signed multiple contracts with leading coal seam gas companies to supply and install its highly flexible and scalable aquifer monitoring and gas production optimisation downhole gauge systems.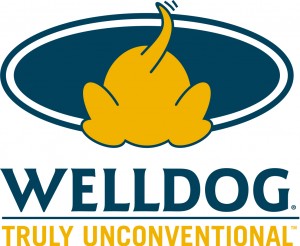 "As our gauge business has grown, we have continuously improved our manufacturing and field service procedures in order to increase installation success and optimise long term system performance. We offer the best performance value in the industry, and we're quickly making it even better," WellDog CEO John Pope said.
"We appreciate our customers' continued confidence in our services and intend to work hard to warrant that confidence for the foreseeable future."
WellDog's AquaTracker systems are used to measure aquifer water levels surrounding coal seam gas developments and are typically deployed to monitor multiple aquifers in a single well. These systems can be retrieved during well life to service and upgrade sensors as required.
 PressureTuner systems provide fluid level monitoring capabilities in production wells and can deliver autonomous control of artificial lift systems to maximise hydrocarbon production, while protecting pump assets and avoiding pressure shock to coal seams.
According to the news release on the Business Wire, both systems can be customised to answer specific architecture demands and are built to satisfy complex safety and performance requirements, offering cost effective, rugged and tailored solutions that are fit-for-purpose for each operator's needs.
In addition to signing the $16.5 million contracts, the company also revealed that it has successfully completed its first ResMonitor installations for conventional oil and gas applications, monitoring downhole pressure and temperature in the Cooper Basin.
WellDog has recently exported its gauge business to the United States, where it has commenced installing high performance, but affordable gauge systems in onshore shale gas and oil wells.
WellDog delivers best practice technical analysis services for the oil and gas, mining and alternative energy industries to employ innovative technologies and produce more resources faster, with less environmental and social impact. The company's range of services includes gas testing, permeability testing, downhole reservoir monitoring gauges, environmental monitoring services and downhole pumps and related technologies.