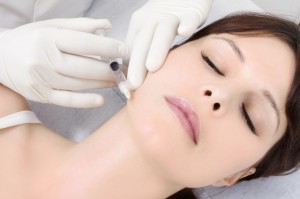 Beauty is in the eye of the beholder, as the old cliché saying goes.  But a recent survey tells us otherwise.  Though most Australians are comparatively "low maintenance", we are slowly joining the bandwagon in the rise of the beauty industry.  Right now it is not enough for just a regular haircut to enhance our look, most of us now are more conscious in how we can preserve our look and age gracefully.
Many women are indulging themselves in weekly rituals or even expensive cosmetic surgeries to achieve the look they desire.  Even men nowadays are having a growing concern in their skin quality and body built.  Non-invasive and minimal invasive treatments showed a compelling demand last year and is said will continue to do so.  Even invasive plastic surgeries such as facelifts, rhinoplasty, tummy tucks, and breast augmentation – the common procedures for the bolder and braver Aussies are showing a significant amount of popularity too.  With the alarming rate of obese Australians, liposuction and lap-band surgery are the procedures preferred by most of them since it exhibits a very high success rates.
Aside from all these body alteration options, gym memberships have also skyrocketed for the fitness fanatics.  As for the Aussie's locks, hair salon business continues to shine through along with various beauty and cosmetic products in the market right now.  In fact, a projected increase in the Australian beauty industry this year is indeed very promising.
Image: Ambro / FreeDigitalPhotos.net