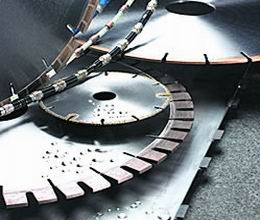 Reports have quickly surfaced that Australia's diamond industry will be one of the first to reach its peak in 2012. The report issued out by IBISWorld has also listed the iron and steel industry as one of the worst performers for this year.
The report came into place when IBISWorld suggested that the diamond business was set for a large comeback. It comes after the struggling industry was in decline for almost five years and had reached its lowest manufacturing point.
According to Karen Dobie, manager of IBISWorld, the growth of diamond companies come as a result of three main factors. The first being the reduction in global prices which will obviously boost consumer spending. This, and the rise of the Australian dollar means that consumers who originally had investments in Australia, would have their value of dollar raised contributing to more spending. On top of this, the increase in production levels will ensure there is always a consistent supply of diamonds.
The 2012 carbon tax will also encourage producers to source some of their manufacturing in other countries. The move offshore domestically may prove costly but ultimately, the aim is to avoid a higher tax rate.
Currently, the diamond and mining industry is up by almost 36% from 2011's earnings.
Source:
http://www.miningaustralia.com.au/news/diamond-mining-set-to-be-australia-s-strongest-201
Image courtesy of Diamant Boart.