The Australian Government has made $34 million dollars available to the car manufacturer Ford in Australia,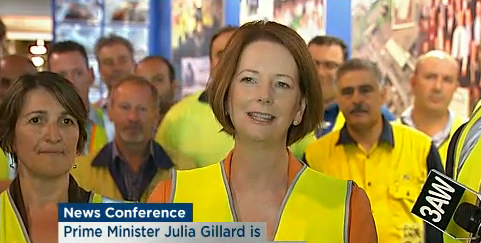 securing the manufacturing of cars in the plant through to 2016. 'As a result…we will actually see the number of jobs grow. There will be an additional 300 jobs as a result.' Julia Gillard stated in a news conference from the plant in Melbourne.
Australia, one of 13 countries in the world that has a car industry which produces cars from design through to manufacture, assembly and roll out, stated Gillard, adding the government is determined to secure a diversified economy. 'I don't want to see the resources boom hollow out other parts of the Australian economy.'
The news comes after the age, reported yesterday that China had launched a rival iron ore trading platform to strengthen bargaining power with Australian miners.
Source: