GrainCorp, Australia's largest listed agribusiness, has reported a sharp decline in profit due to lower east coast grain production, which puts the company in a tough spot in the wake of the expected onset of an El Nino weather pattern.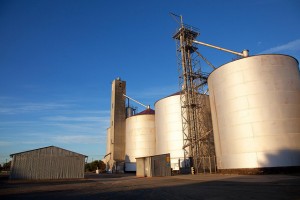 According to the article on Reuters, GrainCorp's net profit for the six months to 31 March was A$50 million, down 43% from A$88.2 million a year ago, which the company attributed to the smaller grain harvest from Australia's east coast, where it has most of its businesses.
Despite this, the company's shares — currently near a five-month high — still have a premium on expectations that it could eventually be taken over even after a A$2.8 billion bid by Archer Daniels Midland Co (ADM) was rejected by Australia's Treasurer Joe Hockey, who said the proposed takeover was against national interests.
However, Australia's Minister for Trade and Investment Andrew Robb said in March that the country was open to ADM increasing its holding of GrainCorp to 25%, leaving the door open for ADM to pursue GrainCorp sometime down the line.
"There is a takeover premium included in GrainCorp's share price," said Belinda Moore, Equity Analyst at RBS Morgans.
"We see every few months ADM making some comment about its commitment to its GrainCorp shareholding and future plans. We expect that GrainCorp will be taken over at some point in the future," added Moore.
The company's Chief Executive, Ms Alison Watkins, resigned her post in December after the Government rejected the takeover proposal by ADM.
Interim Chief Executive Don Taylor said the company was locked in talks with potential candidates on a new Chief Executive.
"No one wants to leave a good position and come somewhere where they think they could be completely out of pocket and out of a job in the short-term," said Taylor.