Hewlett Packard, the world's second largest PC manufacturer, has announced that it will cut additional 11,000 to 16,000 jobs as part of Chief Executive Meg Whiteman's aggressive restructuring plan designed to curtail revenue declines and reclaim the number one spot it lost to rival Lenovo.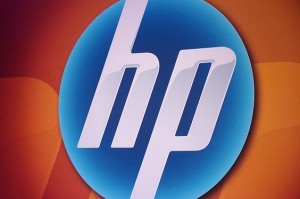 The new cuts come on top 34,000 redundancies planned under the restructuring program launched in 2012, which the company said was aimed at shifting away from traditional personal computers to mobile devices and streamlining the business across its broad portfolio which includes computing, networking, storage and software.
According to The Guardian, HP is looking to make cuts in areas "not central to customer-facing and innovation agendas" and leave jobs and funding vital for innovation and long-term growth intact.
"As HP continues to reengineer the workforce to be more competitive and meet its objectives, the previously estimated number of eliminated positions will increase by between 11,000 to 16,000," said a statement released with the company's quarterly results.
Despite posting a disappointing 1% drop in quarterly revenue on Thursday, it's 11th negative quarterly result in a row, the company still managed to register $200 million increase in net profit compared to the same period a year ago.
"With the first half of our fiscal year completed, I'm pleased to report that HP's turnaround remains on track," said Meg Whitman as reported by Industry Week.
"With each passing quarter, HP is improving its systems, structures and core go-to-market capabilities. We're gradually shaping HP into a more nimble, lower-cost, more customer- and partner-centric company that can successfully compete across a rapidly changing IT landscape."
However, analysts say that HP's loss in revenues in most of the operations related to software and services — where the company had concentrated most of its efforts — indicates that Ms Whiteman's plan was taking longer to realise.
"The big issue here is that Meg Whitman's turnaround plan has been talked about not taking shape until 2016," Ogg said in a blog post.
"That is another 18 months, or at least that is just the start of it being realised."