Pacific Equity Partners, Australia's biggest private equity firm, has sold Peters Ice Cream to England-based ice cream maker R&R for an undisclosed fee.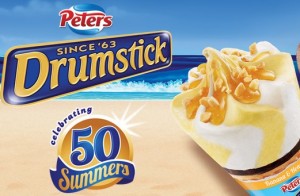 The deal — which is rumoured to be worth in the region of $450 million based on analysts' earnings estimates — will once again place Peters Ice Cream under European ownership after PEP bought the company from Swiss food conglomerate Nestle in 2012 for approximately $250 million.
French buy out company PAI Partners, which bought R&R in April 2013, has been pursuing Peters for quite some time. News emerged last week that R&R was talking to PEP about a possible takeover deal which was confirmed after Peters dropped plans for a float on the Australian Security Exchange market.
The acquisition of Peters Ice Cream will transform R&R into Europe's biggest ice cream manufacturer, underpinning the remarkable rise of the company which started as a local ice cream business in north-Yorkshire as Richmond Ice Cream in 1985, reports the ABC.
Peters Chief Executive Stephen Audsley was quick to assure the company's 500 workers that there will be no major changes following the takeover.
"With the backing of R&R, Peters will continue to invest in its market leading brands including Drumstick and Connoisseur and in its long history of innovation," he said in a statement.
"Manufacturing will continue at our world class facility in Mulgrave from which we intend to create new opportunities for growth."
According to article on The Australian, Morgan Stanley analysts had estimated the company to be valued at between 12 and 13.5 times forecasted earnings before interest and tax for the financial 2015.
"We are delighted to have come to an agreement with Peters and PEP. Peters is an iconic Australian business and the leader in the Australian ice cream manufacturing market; it will be an exciting complement to R&R's European presence," Ibrahim Najafi, Chief Executive of R&R said in a statement.