The new technology deal between the Commonwealth Scientific and Industrial Research Organisation (CSIRO) and Boron Molecular, the leading specialist chemical manufacturer, will ensure access to commercial quantities of RAFT agents for the global polymer industry.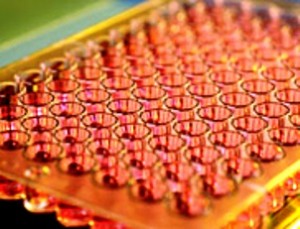 According to the news release by CSIRO, access to commercial volumes of RAFT agents will boost the uptake of technology in key markets, including the agriculture, biomedical, personal care and industrial and chemical sectors.
Under the terms of the agreement that was announced yesterday, Boron Molecular now has the right to mass-manufacture and sell RAFT chain transfer agents globally for R&D and commercial purposes.
"This agreement with CSIRO broadens the scope of our business and enables us to offer, for the first time, RAFT agents to the marketplace. We are pleased to be able to offer quality agents in larger quantities for both evaluation and commercial purposes, and at competitive prices. We expect that this will expedite the development of new polymer-derived products for a variety of markets," said Boron Molecular Director Zoran Manev.
"We are working closely with the team at Boron Molecular to enable commercial supply of RAFT agents suitable for our industry partners. They are agile and have a track record in delivering bespoke molecules and reagents to industry. RAFT has very broad applicability across a range of industry sectors because of the need for new and improved multifunctional polymers for many different applications," said Dr Cathy Foley, Chief of CSIRO Materials Science and Engineering.
CSIRO's reversible addition-fragmentation chain transfer (RAFT) technology is a powerful method that enables tailoring of polymer properties with unprecedented control that was only available in smaller "research" quantities.
For more information, please visit www.csiro.au