The Australian Competition and Consumer Commission (ACCC) presented its case against Coles in the Federal Court on Friday, blaming the supermarket giant for "misusing its significantly strong bargaining position" and pressuring 200 small suppliers into paying rebates to increase its profits, reports ABC.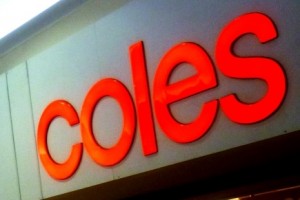 Lawyers representing ACCC told Justice Michelle Gordon that Coles had set up an internal program to make suppliers pay rebates, using misleading information in a formalised script to put pressure on the grocery and food businesses.
Lead Council for the ACCC Colin Golvan, SC, said at a directions hearing in Melbourne that the regulator's case will argue three main points.
"There's a lack of, your Honour, a legitimate basis on the part of Coles seeking the payment under the ARC request. We will be submitting that Coles provided misleading information to these small suppliers in a formulaic way — formalised in a script," he told the court.
"We say Coles used undue pressure to secure the payments, including the giving of insufficient time to consider the request. Coles was misusing its significantly strong bargaining position."
According to the Sydney Morning Herald, a spokesperson for Coles denied all accusations levelled at the supermarket chain and said the company was ready to prove its innocence.
"The aim of this program was to deliver cost savings to both Coles and suppliers and to improve product availability and enhance supply chain collaboration," the spokesperson said.
"By working closely with its supply partners, Coles aims to build strong relationships, create product innovation and deliver savings for customers."
The competition regulator launched the legal action last month, alleging that the company developed a strategy in 2011 to squeeze $16 million in ARC rebates from smaller suppliers in the form of a percentage of the price it paid for the supplier's grocery products.
A further directions hearing will be held on 1 August with Coles to file its defence by 30 June and the ACCC to file its response by 30 July 2014.