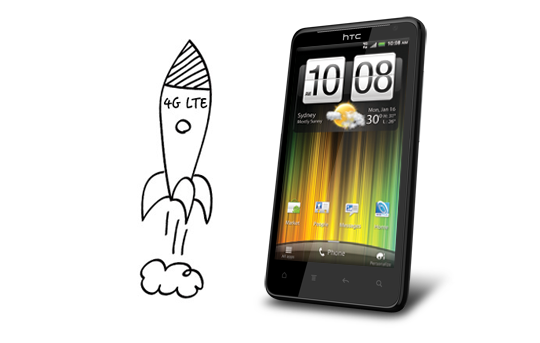 Australia's first 4G Smartphone has arrived, the new HTC Velocity 4G, is currently available through Telstra.
With a 1.5GHz dual-core processor, an instant capture camera (no shutter delay),  4.5" screen – stunning qHD display and the ability to surf the web up to 10x faster than ever before on the 4G network.
In a statement from the Telstra, '4G speeds are initially available in all capital CBDs, associated airports and selected regional locations and will seamlessly switch over to our fastest available 3G speeds in other coverage areas.'Telstra.
Information on HTC:
HTC is committed to driving the growth and capabilities of smartphone technology. Since its establishment, the company has developed strong R&D capabilities, pioneered many new designs and product innovations and launched state of the art PDA phones and smartphones for operators and distributors in the global telecoms industry. It has invested in a strong R&D team accounting for 25% of the total headcount and a world-class high-volume manufacturing facility, both based in Taiwan.
HTC