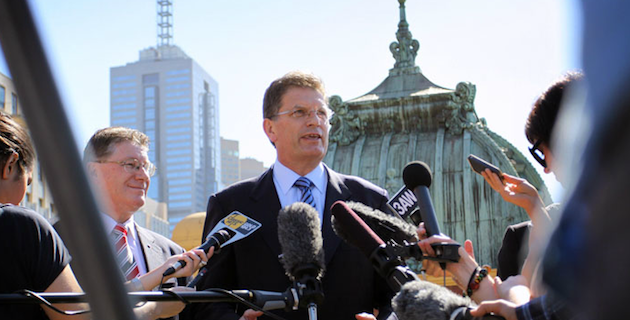 Following news that Toyota will make 350 employees redundant, Victorian Premiere Ted Baillieu is committed to developing a strong future for manufacturing in Victoria.  "The Coalition Government is working with Victorian manufacturers to manage these external economic challenges, and is implementing a clear economic plan to retain and attract business investment, generate employment opportunities and grow Victoria's exports," Mr Baillieu said.
Manufacturing in Victoria employs around 295,000 Victorians, generating around $15.5 billion per annum in export sales alone –  the state's single largest full-time employer.
After a comprehensive review of the challenges and opportunities of the sector, Minister for Manufacturing, Exports and Trade Richard Dalla-Riva, released a manufacturing strategy last year that he promises "will strengthen Victoria's manufacturing industry to create more opportunities for businesses to grow and become more productive and competitive in a tough global market," Mr Dalla-Riva said.