Additive manufacturing, also known as 3D printing, has been attracting a lot of attention both in Australia and globally, in terms of research activity and new system acquisition.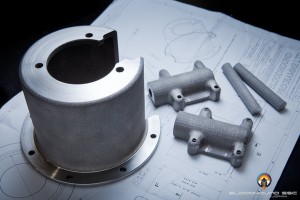 Manufacturers should take advantage of additive manufacturing as it needs no tooling and allows for limitless design freedom, rapid turnaround time and minimal waste.
However, due to lack of information, most manufacturers find it hard to select the most appropriate additive manufacturing process best suited for their business.
That is why, QMI Solutions — a renowned industry development organisation, supported by the Queensland Government Department of State Development, Infrastructure and Planning (DSDIP) — has organised a one-hour free webinar, aimed at helping manufacturers better understand the different types of available additive manufacturing processes and their applications and advantages.
Information on all the latest available technology that can make a difference to a business through initiative will also be presented.
The one-hour webinar is scheduled for Thursday, 26 June 2014, at 12:00pm AEST; and will be facilitated by Dr Sara Eastwood PhD, a Senior Research Specialist at QMI Solutions and an Adjunct Senior Lecturer at the University of Queensland.
Dr Eastwood is an engineer and an experienced manufacturing consultant, specialising in discovering and evaluating global technologies to maintain the competitiveness of Queensland's manufacturing industry.
With over 20 years of experience in manufacturing engineering technology: with additive manufacturing, robotics and automation being her primary areas of expertise, Dr Eastwood has wide-ranging experience of technology development projects, both in industrial and university environments, in the UK and Australia.
At QMI Solutions, she manages a number of projects to evaluate new technologies for potential application in Queensland and Australia, as well as technology-based projects for individual firms.
For more information about the webinar please contact Sara Eastwood on 3364 0764 or s.eastwood@qmisolutions.com.au
To find out how 3D printing / additive manufacturing can revolutionise your business, click here to register for the free webinar.