Before customers and partners from across the region, the 3DEXPERIENCE company, Dassault Systèmes, has proved once again why it is the world leader in Product Lifecycle Management (PLM) solutions, 3D design software and 3D Digital Mock Up.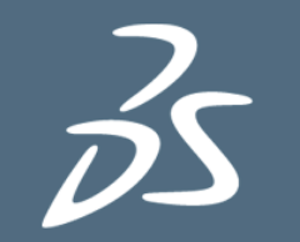 According to the media release by Dassault Systèmes, the event was sponsored by Dell, HP, AMD, SEACAD, ATE, and WorleyParsons, and partnered with Singapore IT Federation.
Focused on "Doing Business in the Age of Experience", the event served as a platform for sharing knowledge, success stories and networking.
The Company showed how it is empowering businesses and organisations to innovate through the combination of social innovation capabilities, realistic 3D virtual experiences and intelligent search-based technologies on a single platform — the 3DEXPERIENCE Platform.
"At Dassault Systèmes, we help companies do more than deliver products alone. To help business leaders understand the present, navigate the future and create compelling customer experiences, we have introduced the3DEXPERIENCE Platform. Business leaders can now connect people, data, solutions and ideas from within and outside the enterprise in a single, visual and intuitive environment creating a comprehensive business picture," said Philippe Forestier, Executive Vice President for Global Affairs and Communities at Dassault Systèmes.
"With the 3DEXPERIENCE Platform, our customers create 'social enterprises' that involve their customers in the innovation process. With its on-line architecture, the 3DEXPERIENCE Platform helps businesses to test and evaluate — anywhere in the development lifecycle of a product or service — the eventual experience they will deliver to their customers. In short, 3DEXPERIENCE powers the next-generation capabilities that drive today's Experience Economy."
At the 3DEXPERIENCE FORUM, Dassault Systèmes demonstrated its offerings designed for specific industries:
• Energy, Process and Utilities — The 3DEXPERIENCE platform delivers 3D, virtual simulation and project management tools for effective design, engineering, construction, operation and maintenance;
• Transportation and Mobility — Dassault Systèmes displayed its market-leading applications, which have been used for immersive product design and manufacturing;
• Aerospace and Defence  — Dassault Systèmes' 3DEXPERIENCE solutions break down the traditional barriers between teams, divisions, partners, suppliers, customers and society to enable collaboration for creating truly innovative and better products;
• Natural Resources  — Dassault Systèmes' solutions to optimise extraction processes, minimise the risk to the environment and to humans and ensure sustainability today and for generations to come.
"All industries are currently going through a revolutionary era where technology is enabling them to be more agile, efficient and innovative. Industry players are entering the third platform where big data and analytics, cloud computing, mobility and social business, are acting as disruptive forces — enabling new business models, creating opportunities for new competitors and allowing customers and consumers to engage in an entirely different way," said Dr Christopher Holmes, Head of IDC Manufacturing Insights.