BNP Paribas Securities Services — one of the largest banks in the world — has adopted Dassault Systèmes' 3DEXPERIENCE platform and "Innovation Factory" for its teams to be able to share information digitally, enhance product management and accelerate product development.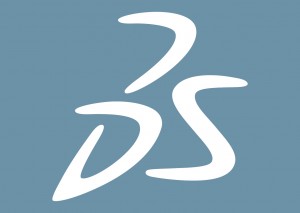 According to the press release by Dassault Systèmes, BNP Paribas Securities Services' choice is set to boost innovation with the industry solution experience, applying Dassault Systèmes' proven product lifecycle management and collaborative technologies across all of its business lines, which include Asset and Fund Services, Clearing and Custody Services, Corporate Trust Services, and Market and Financing Services.
"We are proud to be the first financial services provider to adopt the 3DEXPERIENCE platform. We see huge benefits in adopting this new approach to product development, which has proved so successful in other industries. It will help our multi-local teams share knowledge efficiently and streamline our processes. We estimate the platform will reduce our time to market by 20 percent, which is significant in our fast changing industry. This will ultimately help us stay ahead of market changes and benefit our clients," said Sébastien Messean, Head of Product Lifecycle Management at BNP Paribas Securities Services.
"Financial institutions are searching for end-to-end productivity improvements to better compete in an increasingly complex, global and regulated business environment. The 3DEXPERIENCE platform delivers that in a disruptive way for the finance industry," said Monica Menghini, Executive Vice President for Corporate Strategy, Industry and Marketing at Dassault Systèmes.
The 3DEXPERIENCE platform will enable the bank's teams to centralise product development information from conception to launch, streamline the bank's product lifecycle management and reduce the time to market of new products.
"Innovation Factory leverages over 30 years of industry know-how in data management, collaboration and social intelligence applications. It combines the power of our 3DEXPERIENCE business platform with finance industry best practices, enabling financial institutions to replace many ad hoc, manual methods with automated processes," said Kevin Pleiter, Vice President for Financial and Business Services Industry at Dassault Systèmes.