Leading cement and aggregates manufacturer Holcim has moved forward with plans to close its Westport cement plant and exit manufacturing in New Zealand when new import facilities at Waitemata in Auckland and Timaru are fully operational in late 2016.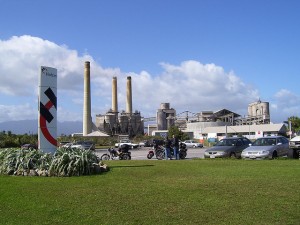 According to the article on The National Business Review, the company is also trying to get rid of its lime business in New Zealand as it no longer sees it as a vital part of its operations. McDonalds Lime Ltd is majority owned by Holcim NZ and part-owned by New Zealand Steel and it has the country's largest lime quarry at Oparure, north of Te Kuiti.
In the meantime, Holcim has put plans for a new cement manufacturing plan at Weston in North Otago on hold but intends to keep the assets so it has the option to "eventually build a new cement plant."
Holcim announced in August 2013 that imported cement would replace local production at Westport.
"The company now has all the final approvals to go ahead with its investment of more than $100 million to build two 30,000 tonne import terminals, one in Timaru and one in Auckland," said Chief Executive Jeremy Smith, who is losing his job, as the business will be run from Australia in future.
Construction work at PrimePort Timaru will commence in August and work in Auckland will start in December. Each site will employ 50 people during the construction phase and each terminal will have just six employees when operating.
"This confirmation of start dates can be taken as a sign of the global company's confidence in the strength of the New Zealand market and in particular opportunities with the rebuild of Christchurch post-earthquake," Mr Smith said.
The changes in the business model reduce the scale of the New Zealand business and will lead to removing several managers from their positions, including Mr Smith, who shall remain with the company into 2015 to assist with the handover.
"The decision has been taken that it would be logical to now combine the New Zealand and Australian operations," Smith said.