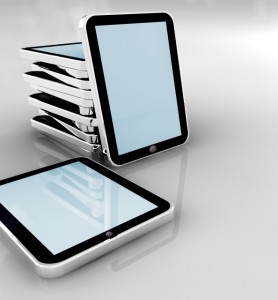 The recently held Consumer Electronic Show in Las Vegas has unveiled many great high-tech products and many expect that it will even be better next year.
The CES was predominantly overwhelming for tablet computer fanatics.   According to most participants, after seeing more than a hundred new and updated versions of tablet computers, they believe this year is going to be a "tabletpalooza".
But what's all the fuss about really?
Tablet computers originally was only meant for digital note-taking until it evolved into an internet reliable, multi-tasking gadget which we are all now crazing about.  But can it really replace our high-powered laptops or desktops in terms of productivity?
Tablet PCs nowadays have built-in cameras for photos and video-calls, web browsing, email mobility, productivity tools – calendars, calculator, maps, etc. – plus other enjoyable activities like e-books, music and HD video playback, and the various interactive games.  What's more, various downloadable applications ranging from games, health related to productivity-type applications for just a small price to pay are also available for this remarkable device.  Its quick and smooth interface and user-friendliness makes this emerging technology a must-have for many.
In the end, personal preference is relative and it all goes down to what you intend to use it for before determining which gadget is best for you to get the most out of it.
Image: Salvatore Vuono / FreeDigitalPhotos.net