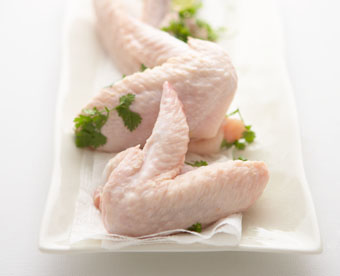 The Victorian Coalition Government will contribute $2 million to assist the expansion of the processing facility at Hazeldene's Chicken Farm. The $39 million expansion by Hazeldene's is estimated to create 101 construction-related positions.
Founded by Dick and Mavis Hazeldene in 1957, the company has developed into a thriving business, with 625 employees, and is 'one of Australia's only fully vertically integrated regional poultry processors.' Once the new facility is completed it is expected there will be an additional 105 full-time jobs available.
"These 105 jobs are in addition to the existing 625 jobs at Hazeldene's and the expansion is also estimated to create a further 101 construction-related positions," Parliamentary Secretary for Regional and Rural Development Damian Drum said.
The contribution by the government will go towards supporting a component of the expansion designed to enhance water and energy security, assisting the company to reduce its environmental footprint.
"The Coalition Government is pleased to support Hazeldene's with the project as part of our commitment to deliver key infrastructure to enable regional industries to become more resilient and sustainable" said Mr Drum.
Minister for Regional and Rural Development Peter Ryan said the project was made possible  through the Economic Infrastructure Fund, part of the $1 billion Regional Growth Fund..
"The Economic Infrastructure Program provides funding of $216 million over four years, with the aim of improving the productive potential of regional Victoria," Mr Ryan said.
"Supporting our regional and rural industries through investment in economic infrastructure is key to ensuring our existing and emerging businesses can operate successfully."