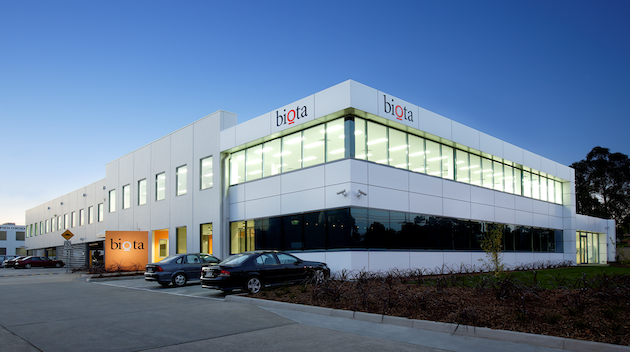 Minister for Technology Gordon Rich-Phillips has welcomed the creation of 35 new highly skilled jobs in Victoria, through a significant expansion by leading anti-infective drug development company Biota Holdings Limited.
Biota, a leading anti-infective drug development company based in Melbourne Australia, will employ the additional employees  by 2014 as part of the expansion of it's current facility.
'The Victorian Coalition Government is supporting Biota to expand its Notting Hill facility, following the company being awarded a US$231 million, five-year contract from the US Biomedical Advanced Research and Development Authority (BARDA) in March 2011.'
The expansion will allow the company to advance the development and registration of its second-generation influenza product Laninamivir for the US market.
Biota developed the first-in-class neuraminidase inhibitor, zanamivir, subsequently marketed by GlaxoSmithKline as Relenza.
"Maintaining and expanding Biota's drug discovery and development work in Victoria will provide flow-on skills development benefits for Biota and Victoria's life sciences sector more broadly," Mr Rich-Phillips said.
Melbourne is home to more than 30 per cent of Australia's medical and pharmaceutical sector, and has a growing pharmaceutical manufacturing base which supports exports in excess of $1 billion every year.
Source: