UK design consultancy Design Reality Limited has recently 3D printed a pair of full-colour goggles for field testing using Stratasys' Objet500 Connex3 colour multi-material 3D printer.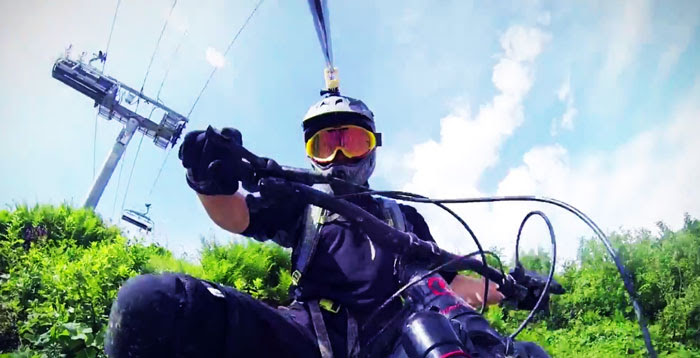 According to the press release by Tasman Machinery, acquiring a 3D-printer in-house has enabled the company to reduce costs by producing in-house prototypes quickly and move from the drawing board to field testing the 3D printed goggles in only three days.
"We realised the power of having the technology in house and the impact it gave during the design process," said Troy Baker, Managing Director of Design Reality Limited.
Once converted into a CAD file, the goggle frames were 3D printed. A laser-cut visor, strap and lining were added to complete the prototype. Team members took the goggles for a mountain biking spin to give them a test.
"Our in-house machines have always been treated like a staff member; it's a piece of kit with a specialist skill that needs to be performed and is called upon throughout the design cycle as and when designers need to use it," Baker said.
"Companies without the technology in-house normally have to design to a point and then send out the file and wait for its return. My staff can print at any stage to prove the design, delivering a quicker, more streamlined approach to design. We can find and design out bad ideas early on."
According to him, the multi-colour availability was initially secondary to the importance of Digital ABS and rubber-like (Tango) materials availability. Since introducing colour, he said the team now sees how colour advances their work with the changes it brings to the technology.
"We have used it for marking areas of design change within the part so customers can see what has been done. As final models, the 3D printed models work straight off the machine in representations of colours and over molds," Baker said.
"And the best use we have found so far is in medical scans, as we can now mark scans in multi-colour for areas of bone removal, as guides for surgeons."
Baker said he was eager to see what the future holds for rapid prototyping and what new features 3D printing will bring.
"Today we use the Objet500 Connex3 for concept models, design prototypes, both functional and form, final finished models, short run production components and jigs & fixtures to name a few, so it is fully embedded at every stage for us," he said.
"Where we see potential growth is in more production-ready parts that could offer a cheaper alternatives to the production process."