Amcor has announced a 25% lift in its annual net profit driven by strong demand from emerging markets.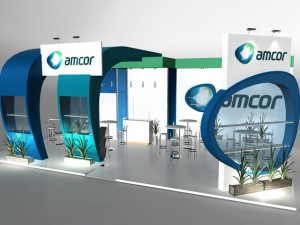 The company reported an annual after tax profit of $737 million, up from $589 million a year ago, and has set a goal of achieving higher earnings for the 2015 financial year, on the back of continued growth in emerging markets such as China, where comparable earnings had grown 10% in the year.
"The outlook for the 2014/15 year is for higher earnings," Chief Executive Ken MacKenzie said.
According to the media release by the company, the emerging markets operations earnings grew 7.7%, while developing markets profits grew 0.3%. Acquisitions also boosted earnings by 3.3%.
"The key drivers of higher earnings were the benefits from recent acquisitions, ongoing growth in emerging markets and continued improvement in operating performance. Over the past 12 months there have been a number of exciting developments," Mr MacKenzie said.
According to him, the construction of a new tobacco packaging plant should also help grow the company's Indonesia business.
"We recently announced a new breakthrough technology called LiquiFormTM which will transform the rigid plastic container industry, and is an outstanding example of how Amcor is translating its deep understanding of the needs of customers and consumers into new and improved ways of operating. We are building a new greenfield tobacco packaging plant in Indonesia to support our growth in that market. This is an exciting development that continues to build on our successful emerging market position."
For the year to 30 June, Amcor's annual dividend was 43c a share, up 26.5%. Earnings per share gained 25% to 61.1c a share and revenue rose 14.4% to $9.5 billion.
According to The Australian, Amcor also plans to embark on further acquisitions following a number in Australia, Indonesia, China and India, and has set aside at least $3 billion for pursuing its targets.
Amcor is based in Melbourne and operates in 43 countries, but only generates 5% of its revenue from Australia and New Zealand. North America and emerging markets each generate 30% of sales while Western Europe generates 34%.