Minister for Higher Education and Skills Nick Wakeling yesterday officially launched National Skills Week, dedicated to raising the status of practical and vocational learning.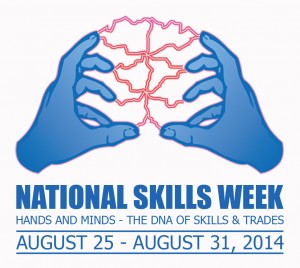 The event provides a platform to highlight the opportunities and career pathways available through Vocational Education and Training and demonstrates the quality and diversity of more than 500 Victorian training institutions, including TAFEs, Learn Locals and private providers.
During the launch, Mr Wakeling released figures from the latest market report, which showed that more Victorians are training in areas of skill shortage or employment growth than ever before, with 72% of students training in areas of value to the economy.
"This report confirms the Victorian Coalition Government's record $1.2 billion annual investment is directed to funding training in areas of demand by industry and employers," Mr Wakeling said.
"Our number one priority is to ensure Victorian training students have the best chance of getting a meaningful and long term job."
According to him, the Coalition Government has been working really hard to refocus the vocational education system.
"Today Victoria has Australia's most modern and flexible training system – one that responds to  the changing needs of employers and works with industry to develop skills in areas of demand," Mr Wakeling said.
Across regional Victoria since 2010, there has been a 47% increase in enrolments in trades and other high skilled occupations. The report also revealed the following results since 2010:
Indigenous student numbers up 43% to 4,180;
Culturally and linguistically diverse student numbers up 109% to 94,200;
Students with a disability up 58% to 28,400.
Mr Wakeling said the Napthine Government is investing almost $5 billion over the next four years to ensure Victorians develop the skills that lead to rewarding careers.
"Under the Coalition Government, funding for Victorian training is 505 more than Labor's last year in office, while TAFEs receive $600 million, a significant 23% increase since 2010. The Coalition has also strengthened governance so Victoria's TAFEs have boards that are transparent, financially resilient and focused squarely on the needs of their students," Mr Wakeling said.
"Daniel Andrews' pledge to scrap these changes will undo work that has been commended across the TAFE industry and by the Auditor-General."
National Skills Weeks 2014 closes on 31 August.