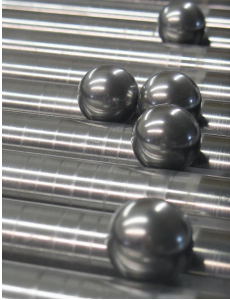 A safe and effective production and distribution chain is crucial to the profitability of manufacturing. Production staff feel more confident in a safe working area and this will increase their productivity.
If you are interested in sourcing new materials handling solutions and advice, visit the Materials Handling Exhibition 2011. Held annually in Sydney, Melbourne and Queensland, the exhibition features over 100s of solutions in materials handling, logistics and supply chain. You will have the chance to speak  with experts in the area and seek practical advise from them. The exhibition also has dedicated feature areas and interactive demonstration stages for manufacturers to see the latest materials handling products and solutions in action.
Materials Handling Exhibition will be held in Melbourne's Exhibition Centre (5 – 7 April 2011), Brisbane Convention and Exhibition Centre (21 – 23 June) and Sydney Showground (25 – 27 October 2011). and The exhibition is co-located with Safety in Action (Melbourne) and The Safety Show (Sydney and Brisbane), a major workplace health and safety trade show.
For more information and registration, please visit http://www.materialshandling.net.au