SAP, the leading multinational enterprise software company, has opened an innovation centre in Melbourne to accommodate its recent planned job growth and fulfill the rising need for digital transformation.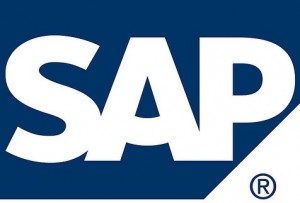 SAP's major investment is set to create new ICT jobs, grow business opportunities and increase headcount.
The Victorian centre is designed to support the company's growing base of customers in the State to execute their digital transformation strategies.
According to the media release by Minister for Innovation Louise Asher, the new St Kilda Road centre will concentrate on offering aid to Australian organisations that want to implement cloud deployment models.
"This is a valuable addition to our world-class technology ecosystem. It will also create new investment and innovation opportunities for SAP's Victorian partners, clients and suppliers. For SAP, it strengthens its ability to provide transformative and mission critical services for its fast-growing client base in Victoria," the Minister said.
The innovation centre is set to boost the Victorian economy by expanding the available opportunities for Victorian partners and suppliers.
"The Victorian Coalition Government is working hard to make Victoria the regional destination of choice for technology-focused companies. Our focus on increasing Victoria's technology capabilities includes attracting more investment, and we are succeeding in this despite challenging global economic conditions."
The innovation centre is expected to serve more than 85 Australian and 44 international organisations using SAP's global network of more than 5600 support and development staff.
According to the Australian Financial Review, the company has expanded its Victorian workforce by 20% since March 2013, and revealed it plans to create 120 jobs in the wider ICT industry in the state by October.
"More and more organisations in Victoria understand that digital transformation is the key to better serving customers and citizens," SAP General Manager of Australia and New Zealand's southern region, Justin Williams said.
"SAP is helping organisations throughout Victoria to deliver these experiences and cement their leadership among an increasingly global set of competitors."
SAP is a world leader in enterprise software and software-related services. The company has an annual revenue of around $24 billion.
With over 66,500 employees, SAP services more than 253,000 clients in 188 countries.