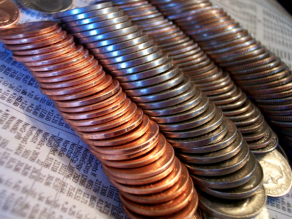 If you and your company are serious about change, growth and sustainability, "hard" people-management techniques such as workforce planning and cost-analysis should not be ignored, regardless that the emphasis on "soft" aspects such as communication and employment engagement has become fashionable (though sometimes, it is mandatory).
With the proportion of employee on-costs varying from 30 to 70 percent between industry sectors, human resource is becoming an increasingly crucial source of competitive advantage. For example, do you measure the on-costs associated with individual employees or staff groups and use these data to develop alternative staffing or employee development scenario? All these require the adoption of a "stock exchange" perspective towards your workforce, within which human "investments" are carefully managed, combining the skills of other experts such as accountants and strategists.
While this might appear to be an insurmountable task, it is quite achievable for small and larger companies. One successful example is Westpac Bank who was able to significantly reduce its employee absenteeism costs simply by measuring absences in hours rather than days. This goes on to show that planning human resource activities is not an impossible task.
Alan Nankervis is the Associate Professor of Human Resource Management, School of Management, RMIT University.