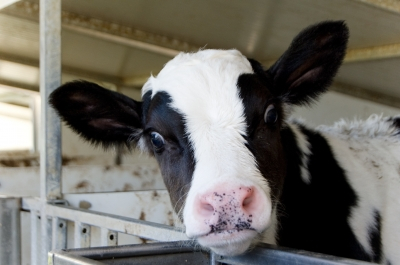 Exports of dairy products from the Gippsland region will significantly increase following the completion of a $54 million expansion at the Burra Foods manufacturing plant at Korumburra.
Deputy Premier and Minister for Regional and Rural Development Peter Ryan today officially opened the expanded Burra Foods facility and said the investment would have wide benefits for the region.
"The ambitious expansion at Burra Foods included the installation of a major new milk powder evaporation, drying and packing facility designed to significantly increase the capacity of the plant," Mr Ryan said.
"Fifty new jobs have been created in the process, increasing the number of employees at the site from 80 to 130, and the company forecasts a large jump in sales from around $55 million in 2011 up to $200 million in 2012."
Mr Ryan said the upgrade works also had wider benefits for the South Gippsland community.
"The number of local milk suppliers to the plant has doubled to 150, creating more competition in the local milk market," Mr Ryan said.
"In addition, a new high voltage power line from Leongatha to Korumburra was installed as part of the project which will support improved electrical capacity for the entire district."
Mr Ryan said the Victorian Government provided $2.1 million towards the overall $54 million Burra Foods expansion project.
"While the economy faces a number of challenges, there are some positive stories in the food and fibre sector with Victoria posting a record $8.1 billion in food export earnings in the last financial year and numerous regional food processing companies expanding operations," Mr Ryan said.
"The expansion of Bendigo based Moira Mac's Poultry & Fine Foods created 25 new jobs, Danone's $40 million investment in its Kiewa Valley plant will support 50 new jobs and True Foods' relocation to Maryborough will see 160 new jobs in the community.
"Victoria's food industry forms the foundation of many communities in regional and rural Victoria and our regional food processors are displaying great resilience, innovation and strength in tough economic times.
"The Coalition Government will continue to find opportunities to support investment in regional and rural Victoria and create opportunities for growth, jobs and development."