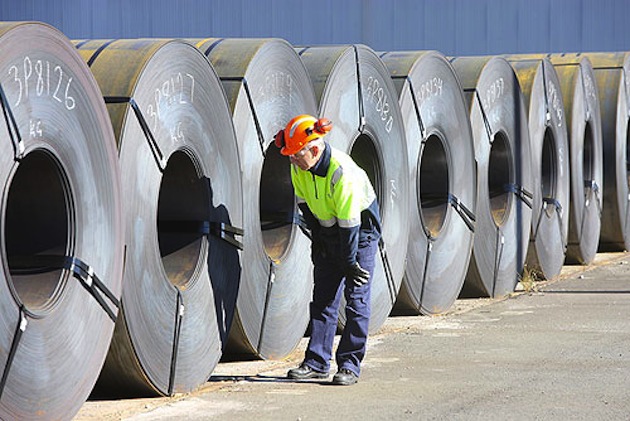 BlueScope Steel's Managing Director and CEO, Mr Paul O'Malley said the Company was on track to deliver a full year working capital release of $400-500 million and had initiatives for further debt reduction – with the outlook of returning to profit.
Mr O'Malley expected slightly lower underlying Net Loss After Tax for the second half of FY 2012,
"At 31 December 2011 net debt was $796 million, a reduction of $759 million since October 31 2011 including a working capital reduction of $357 million. We expect an additional reduction in working capital in the second half, noting in Q3 there will be a seasonal increase in working capital and further payments associated with the restructure of the Australian business. The current total cost of the Australian restructure is still in the range of $430-450 million, of which $350-370 million is expected to be paid in FY2012," Mr O'Malley said.
A cost reduction program that achieved $696 million of cumulative cost savings was a result of restructuring Asian operations, which the company cited delivered consistent profits – laying down foundation for further growth. Consolidating in North America, helped with the implementation of a target profit improvement program. While in Australia, "closing No. 6 Blast Furnace and associated assets, reduced export exposure said Mr O'Malley.
"The operational restructure, with associated plant closures in Australia, significantly reduces our exposure to the loss-making export market. The complex restructure has been implemented by our team very effectively and in a very tight timeframe. This is a positive step in turning around the performance of the Australian business and lays the foundation for a return to profitability."