Stratasys, a leading provider of 3D printing and additive manufacturing solutions, has announced that it has successfully acquired GrabCAD, the leader of the Open Engineering movement which helps engineers get products to market faster by connecting people, content and technology.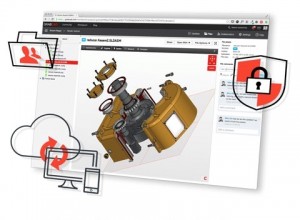 According to the press release by Stratasys, the acquisition of GrabCAD – which was made in an all-cash transaction – will see the Massachusetts-based startup operate as a unit within the Stratasys Global Products and Technology Group and is expected to enable Stratasys to provide its customers with enhanced collaboration tools and improved accessibility relating to 3D CAD content. GrabCAD's cloud-based collaboration platform and community site is CAD software agnostic and empowers designers and engineers to manage, share, and view CAD files.
"We are pleased to have completed this transaction and welcome GrabCAD's industry leading team of software professionals to the Stratasys family. Together with GrabCAD, we believe that we will accelerate innovation and provide increased value to a growing universe of customers seeking to utilize 3D printing solutions. The potential within our 3D ecosystem is very exciting and we look forward to continuing to drive value for our shareholders through the execution of our strategy," said David Reis, Chief Executive officer of Stratasys.
The acquisition is not expected to contribute to revenue in 2014. Costs associated with the acquisition are expected to impact Stratasys' fourth quarter 2014 earnings by $0.03 to $0.05 per share, the company stated.