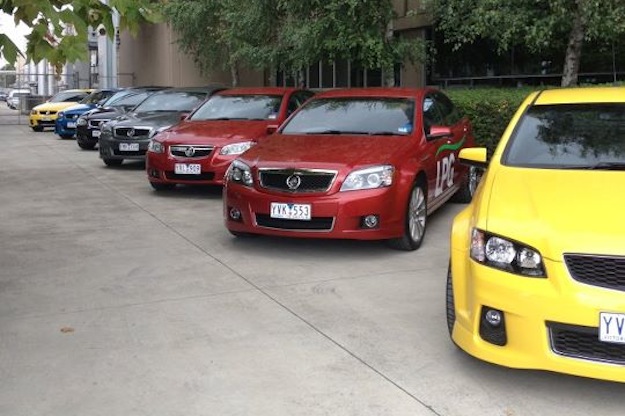 The new Holden LPG Commodore launched out of Holden HQ this morning, with the high-tech LPG dedicated vehicle on journey for sale in March.
Without compromising on performance, the new Holden Commodore is engineered to significantly reduce fuel running costs and CO2 emissions.
'Lpg is a clean burning fuel with reduced environmental and health impacts' said Holden's Energy and environment director  Richard Marshall on the company's twitter page.
'Australia's production of LPG is increasing rapidly. Around 10 or 20% of vehicle transport could use LPG (currently just 5%)' said Mr Marshall.
In a media release by the company, Holden promises the new model has been specifically tailored by Holden engineers for the Commodore range and Australian driving conditions – unlike the previous dual-fuel LPG Commodore.
'LPG Commodore has been put through its paces in many varied terrain and temperature situations. With the final phases of testing now underway, the engineers are tasked with delivering the final vehicle, fully optimized for all Australian driving conditions.' Holden.
Expected to rival many small vehicles at the pump, Brian McMurray from the Holden engineering team expects the cost of fuel to be around $55 to fill up. 'These substantial fuel cost savings, rivalling many smaller vehicle, will ensure owners of the new LPG Commodore can enjoy a 'large car' lifestyle.' Holden