The NSW Business Chamber, the State's peak business organisation, has welcomed the announcement of the Federal Government's Industry Innovation and Competitiveness Agenda which focuses on providing the right economic incentives to enable businesses to grow and help Australia transition into smart, high value and export focused industries.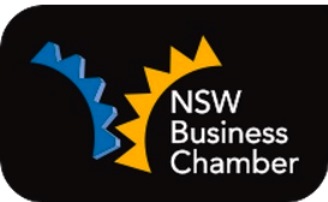 "The Government's Industry Innovation and Competitiveness Agenda outlines a much needed strategy for supporting the Australian economy during this difficult period," said NSW Business Chamber CEO, Stephen Cartwright.
"As we argued in our 'Thinking Business: Industry-Research Collaboration Report' released earlier this year, the Government should continue to focus on incentivising collaborations between industry and the research customers' problems."
Mr Cartwright welcomed the addition of the advanced manufacturing sector in the five Industry Growth Centres of the Australian economy along with the food and agribusiness sector, the mining equipment, technology and services sector, the oil, gas and energy resources sector and the medical technologies and pharmaceuticals sector.
"We are supportive of the inclusion of the advanced manufacturing sector as one of the five key Industry Growth Centres, particularly as it builds on the recently announced $50 million Manufacturing Transition Programme which aims to help manufacturing businesses become more competitive and sustainable," Mr Cartwright said.
"Greater acceptance of international risk assessments will remove arbitrary barriers that inhibit the performance of Australian manufacturers in relation to their overseas competitors, and the focus on National Industrial Chemicals Notification and Assessment Scheme (NICNAS) is particularly welcome."
He said the Industry Innovation and Competitiveness Agenda also outlined a plan for building the long-term backbone of the manufacturing sector through improvements to primary and secondary school maths and science, vocational education and skilled migration programs.