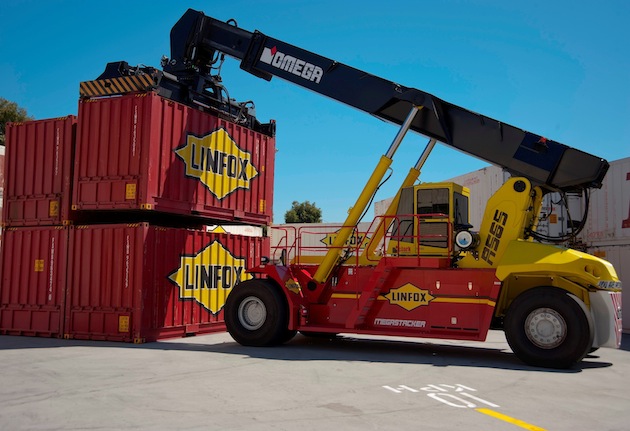 Carlton & United Breweries is the latest business to take advantage of Linfox Linehaul's. The efficient rail link from the east coast to the Western Australian market, will see Linfox collect CUB's packaged and bulk beer kegs from the Abbotsford brewery, loading the goods into 20 foot containers at Linehaul's West Melbourne depot next to the railhead.
The goods are shipped to Linehaul's Welshpool depot in Perth, strategically located to facilitate the demands for cross country freight.
"We handle all of the CUB kegs in order to maintain maximum brewery freshness, as well as a majority of the packaged goods. Rail is playing a crucial role as a key transport link for the trans-continental journey," said President Linehaul, Mark Mazurek.
'With more than 80 customers, Linehaul handles a massive variety of goods, from daily mail and household whitegoods to biscuits and steel coils.
Linehaul has a large and diverse fleet of equipment that includes late model prime movers, trailers and purpose built containers, enabling Linfox to accommodate its customers' wide range of freight needs.' Linfox.