57 full-time jobs will be lost in the Melbourne suburb of Bayswater as beverages supplier Coca-Cola Amatil (CCA) announced on Tuesday that it will close its soft drink bottling factory in the suburb and transfer production to a larger facility in the city as part of its plan to trim $100 million in costs over the next three years.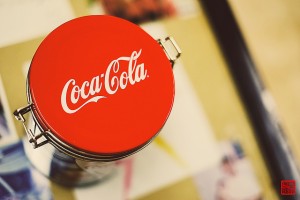 According to the Sydney Morning Herald, the move comes a month after the company announced 100 redundancies from its national supply chain and two days before its group managing director Alison Watkins was due to unveil the results of a wide-ranging strategic review aimed at delivering a "steep-change" in fixed costs and productivity and a new era of innovation for Australia's largest non-alcoholic beverages bottler.
"While we regret closing Bayswater, we have flagged driving greater efficiencies from our supply chain as part of our plan to return to growth, which is an imperative. The closure of Bayswater and relocation of its three production lines to larger facilities will optimise our manufacturing footprint and is an integral part of our plan to reduce our cost base and return CCA to growth," Ms Watkins said.
"We have invested more than $500 million in our Australian supply chain over the past five years and we need to make sure we drive the best efficiencies we can to get the best returns possible on our significant investment," she said.
The Bayswater site – which was acquired in 2002 when CCA outlaid about $20 million to buy Pacific Beverages – is the smallest of CCA's six soft drink bottling plants in Australia.