Irish multinational food company Kerry Group will invest $13.7 million to establish a new centre for excellence for bakery products at a newly renovated site in Altona.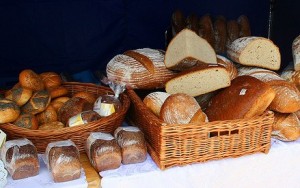 Deputy Premier and Minister for State Development Peter Ryan announced the investment on Tuesday, saying Kerry's decision to consolidate their Australian operations in Altona illustrated Victoria's attractiveness to global food processing companies.
"The Office of State Development has attracted yet another business and more new jobs to Victoria with its investment attraction and facilitation program. This investment will create 118 new highly skilled jobs and new export opportunities for Victorian food products," Mr Ryan said.
"The development of this new $13.7 million bakery operation will feature state-of-the-art manufacturing equipment and investment in research and development. The centre for excellence will feature new manufacturing equipment including an automated baking line, pastry line, automated cake and doughnut decorating, freezing and packaging lines, slicing equipment and silos."
Kerry's Australian spokesperson Keven Doyle thanked the Coalition Government.
"We are impressed with the proactive assistance we received from the government and the competitive operating environment for the food processing industry," Mr Doyle said.
"We have obtained strong endorsement from our Irish parent for establishing the Kerry Centre of Excellence for bakery products in Victoria, which is expected to deliver a range of new products catering to the discerning requirements of consumers in Australia and the broader Asia Pacific region."