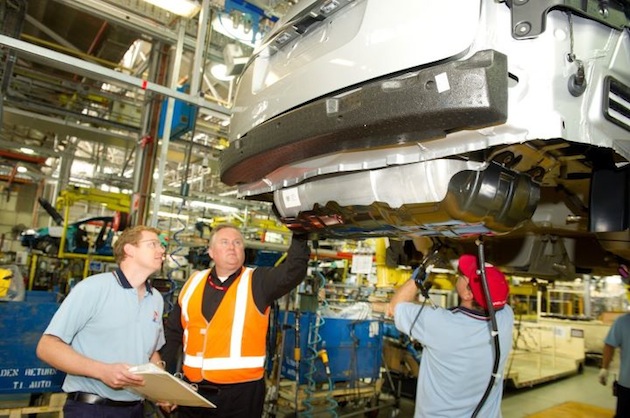 Production for the all-new dedicated LPG Commodore commenced yesterday at Holden's Operations in Elizabeth, South Australia., with the vehicle available  in dealerships next month.
Specifically tailored by Holden engineers for the Commodore range and Australian driving conditions, the LPG dedicated engine is Expected to rival many small vehicles at the pump.
Brian McMurray from the Holden engineering team expects the cost of fuel to be around $55 to fill up. 'These substantial fuel cost savings, rivalling many smaller vehicle, will ensure owners of the new LPG Commodore can enjoy a 'large car' lifestyle.' Holden.
The LPG system will be available across all Commodore models, including Sedan, Sportswagon, Ute and Caprice'
A number of operational and technical enhancements were integrated into the production plant in South Australia, to accommodate for the production of the new vehicle.
Plant Launch Operations Manager, Tony Sylvester said "a number of changes across the site were made with the introduction of this model including unique body panels, changes to the facia assemblies moulded in our Plastics operations and a completely new fuel system put into place in General Assembly."