Premier Jay Weatherill and Sustainability and Environment Minister Ian Hunter officially switched on Stage 2 of the Snowtown Wind Farm – the largest wind farm in South Australia and the second largest wind farm in Australia, developed by New Zealand's Trustpower.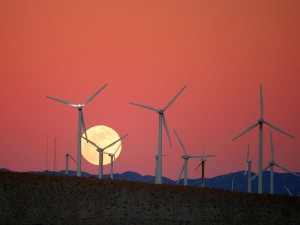 With 90 direct drive Siemens turbines added, the farm is now fully operational and has increased its capacity from 99 MW to 369 MW or 1,350 gigawatt hours per year – enough to power 230,000 homes.
The new instalment is situated adjacent to Snowtown I, 170km north of Adelaide on the Barunga and Hummock Ranges.
Snowtown I has been one of mainland Australia's best performing wind farms since its 47 Suzlon wind turbines were switched on back in 2008, producing 345GWh per annum.
According to the media release issued by the Premier of South Australia, the total value of the investment is $450 million.
"South Australia is the leading state for wind energy investment with 1,473 megawatts (MW), equivalent to 43 per cent of the nation's installed capacity. This wind farm has become a landmark for the Snowtown community and the mid-north, directly supporting more than 350 jobs since 2008," said Mr Weatherill.
"I would like to thank the developer Trustpower on its work in Snowtown, ensuring the community has been engaged throughout the project, and for their consideration for the local environment and Aboriginal heritage."
A total of $5.5 billion have been invested in South Australia's renewable energy sector since 2003; 40% of the investments are in regional areas.
"South Australia is a clear example that rather than blocking economic growth, transitioning to a low carbon economy can drive investment and create jobs. In 2013-14, renewable energy contributed to 39 per cent of total electricity generation in South Australia and, in September, we announced we will increase our target to 50 per cent by 2025," said Mr Hunter.
"The Abbott Government's refusal to rule out abolishing or reducing the Renewable Energy Target (RET) is putting South Australia's future renewable energy investment in serious jeopardy. The future of the $1.5 billion Ceres wind farm proposed for the Yorke Peninsula is now under threat as a result of uncertainty created by the Abbott Government on the RET – putting hundreds of regional jobs at risk."
With the latest legislation passed by Parliament, wind farm developers in South Australia can apply for a licence to build a wind farm on Crown land subject to pastoral lease, expediting access to pastoral land for solar energy projects.
"As the first of this type of legislation in Australia, it sends a strong message to industry that South Australia is a competitive place to invest," Mr Weatherill said.