The Australian Manufacturing Workers' Union (AMWU) has continued to push the Coalition Government to commit to building the country's future submarine fleet and the Navy replenishment vessels locally, saying the lack of support for Australia's shipyards would result in the loss of thousands of shipbuilding jobs.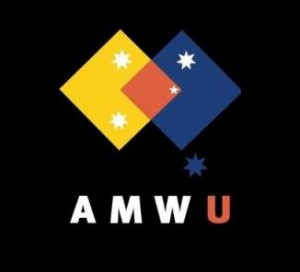 To back its claims, the Union referred to the recommendation of the Senate Economics Reference Committee, as well as to those of several Coalition Members, who are at odds with the Government over the issue and are on the opining that taking the work off-shore would be a costly mistake.
"The Senate Economics Reference Committee has heard the evidence and recommends that both these projects be built in Australian shipyards," it says in the media release issued by the AMWU.
The Union slated Defence Minister David Johnston for unfairly criticising the Australian economy, branding it as an attempt to cover his broken promises over building the fleet at ASC in Adelaide.
"This is a total outrage that we have a Government talking down industry, workers and jobs. This is an example of the Government walking away from the shipbuilding industry in the same way it abandoned the car industry," said AMWU National Assistant Secretary Glenn Thompson.
"Workers will not stand by and let the Government break such an important election promise. We will do everything we can to hold the Government to account over this important issue"
The Union said that a rolling build program across a range of Navy projects was the only way to maintain shipbuilding jobs in several dockyards across Australia and to avoid undermining the country's sovereign capability and national security.
It called on the Government to not exclude the ASC from bidding in any tender for the future submarine project and to allow Australian-based shipbuilders to tender for the Navy replenishment ships.
"Shipbuilding is a high technology capability that Australia needs to protect and foster," said AMWU National Assistant Secretary Glenn Thompson.
"And the skilled jobs that the industry offers should be valued by the Abbott Government, rather than being discarded in the rush to meet its budget bottom line."